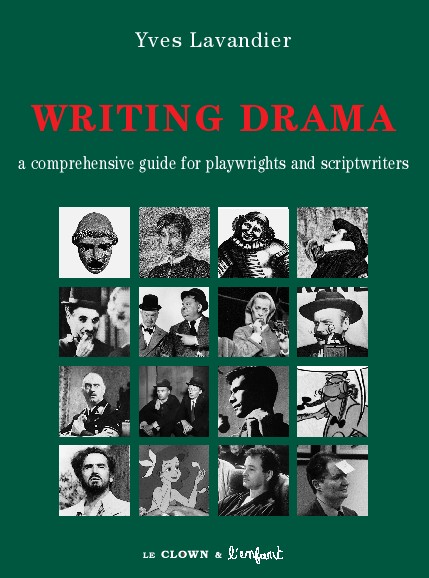 Yves Lavandier has contacted me about what I had written about his book on my blog.

If I got him right he didn't think that what I said about what was said in the book corresponded what he actually had written.

I've been thinking about that. If I read a book I take in its contents. How does this intake work? I react depending on my mood, my experiences, and my opinions. So my final experience of the book is a conclusion of what was written and my reaction to that.

Yves Lavandier wrote to me:
"I never wrote a talking car does not work […]. I wrote a normal car, a non-anthropormophic car, cannot be considered a character since it cannot have an objective."

Was it wrong of me to write "He also disagrees with characters appearing as talking candelabras or cars (tell that to Disney and Pixar – they make millions on this concept)."?

I can't remember that he wrote that talking cars were okay. But I have a clear memory of him using the word "candelabra" and me thinking of Disney's "Beauty and the Beast" and the talking candelabra in that movie.

Maybe I misunderstood his intentions. Maybe he had another image in mind that he didn't successfully pass on to me.

He also wrote in his e-mail:
"I am not in favour of "American storytelling", even less of most American guru's dogmas, I'm in favour of the storytelling in many American movies (a good part of which were written by Europeans such a Chaplin, Lubitsch, Hitchcock, Wilder). In any case not necessarily the films, always the same, that are quoted by Field, Truby, McKee, Seger and all.

[…]

Again, that does not correspond to my thoughts. I try to be less manichean. For one, I rather mention storytelling in American films versus storytelling in European films. For two, I don't apply the same reasoning to European plays. And for three, I don't say that Europe has not been successfull, period. Less successfull does not mean not successful.

[…]

What I really mind about is when people attribute me thoughts which are not mine."

When I write a scene in a script and I get the respond "I don't get it" I've always been taught that it is my problem, not the reader's. If the reader don't' get it, rewrite it.

Anyone can tell a story if the audience is in the same mood as the storyteller. The key is to guide the audience to the right mood. (I think I read this in Yves Lavanger's book, but I cannot check that right now.)

So if I, a reader in great favor of the "American way" of storytelling, read a book about the subject, I of course read anything about the "American way" as something positive. It is absolutely possible that I misunderstood what was written about the "American way", especially if the writer presumed that the reader was of the same opinion as himself.

Should I re-read everything I read, to make sure I got it as close as the writer's possible intention as could reasonably be done?

Or is the answer found in here:

"[…] if your reading of my book was such a subjective experience, maybe you could use the 'I' more often. Instead of writing : 'Yves Lavandiers says this and that', you could try : 'I think Yves Lavandier says this and that' or 'I have the feeling Yves Lavandier thinks such and such' or 'If I understood well, Yves Lavandier...'."

I'm keeping my opinion of his book. I still think it is the writer's responsibility to guide the reader.

But as he points out, I should have been more careful about what I think he said and what was actually written.

About that I humbly apologize.